PRESS
Read DM Development's latest news and press releases
DM Development Principal Explains What Makes a Neighborhood Intriguing
By Roland Li
Mark MacDonald co-founded San Francisco-based DM Development in 2010 with Danielle Dignan. The company develops residential buildings across San Francisco, including high-end projects at 8 Octavia Blvd., 400 Grove St. and 450 Hayes St. It currently has six buildings under construction or proposed in the Marina, Dogpatch and Hayes Valley neighborhoods. MacDonald spoke to the Business Times about how he chooses development sites and the firm's focus on design.
You started your career in tech and worked at Oracle. Why did you switch to real estate? Working in tech was very exciting and rewarding, but I wanted to do work that was more tangible, where I could fulfill my passion for design. So I went back to business school mid-career and made the transition to brick and mortar. I founded DM Development with my partner Danielle.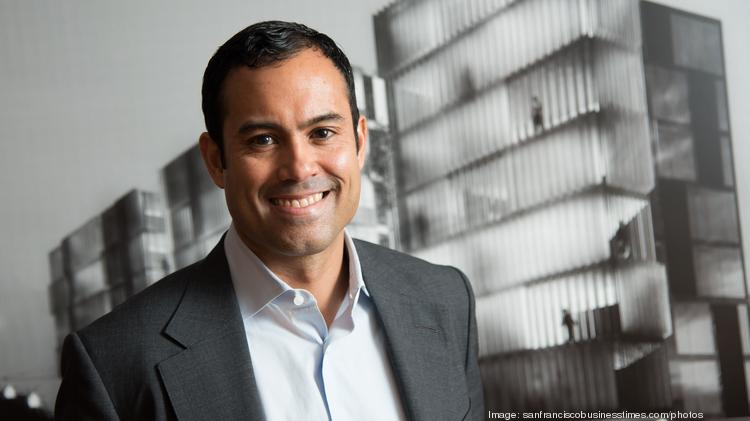 What sector do you focus on? From the beginning we had a very clear focus on doing design-driven development. Our early projects were boutique multifamily developments funded by friends and family. We grew to do larger, more complex deals with institutional capital partners. For our first project, we worked on a two-unit project in the Cow Hollow neighborhood, a demolition of an existing structure and converting it into two townhomes.
Are smaller projects easier to build than larger ones? It's the same process. It's working closely with the neighborhoods, listening to what they want, incorporating as much of their feedback as possible. That's important whether you're doing two units or a much larger project. We encountered some neighborhood resistance, but we were able to overcome that. Building fewer units in urban infill locations can be more contentious than larger projects, because there's an expectation on larger sites that there will be development there.
Do you build for-sale or rental buildings? We do both, but we've found there's a great niche in condos. A lot of what's been developed has been for-rent, so there's been a dearth of for-sale, especially in urban infill. We like the idea of doing more boutique projects, which are faster to entitle, build and sell. But we are looking to do highrise and even master-planned communities and bringing the same design focus. We continue to look at new projects in San Francisco. We love Oakland and have looked there. We're also happy to be breaking ground on our first project in West Hollywood. We are looking outside the Bay Area for expansion.
What makes a good project site? We look for neighborhood sites that have access to retail, parks, light and air. We also like neighborhoods that are up and coming. When we started developing in Hayes Valley, a lot of people scratched their heads. But we saw the seeds of a great neighborhood forming, and it's really evolved into something quite vibrant. We see Dogpatch in a similar state of evolution.
What's your design approach? We like working with a wide variety of architects. We've worked with Stanley Saitowitz, Anne Fougeron, Glenn Rescalvo, Owen Kennerly and Jonathan Ennis, to name a few. All of these are great designers. We really try to be contextual. We listen to the neighborhood. We haven't had to make any major adjustments. But at 450 Hayes and 400 Grove, there was a desire to match the wood in some of the Victorian buildings. So we used that instead of a metal facade.
Who are your financial and development partners? We've worked with DDG Partners, Grosvenor Americas, and there are other companies in private equity that prefer to remain anonymous. We're also in conversation with large Chinese investors.
What's your view on the housing market? We're seven years into this real estate cycle. Inevitably, there will be a slowdown. Over the last several years we've seen double-digit rent growth. A moderation is probably a healthy thing. We still are looking at new deals, but we are being more selective and more conservative in our underwriting. We have seen some proposed residential projects pivot to hotel because the increased costs have made housing difficult. On top of that, you have the escalation in construction costs. It has become more difficult. But we feel the local economy is on strong footing. With the new administration coming in, they will be likely promoting growth with their fiscal policy. So we are optimistic.
Rolad Li covers real estate and economic development